DOCSHOP is a five-day filmmaker's forum and gathering place that takes place every year during the Big Sky Documentary Film Festival (BSDFF). The conference is geared towards filmmakers, innovators, students, and media industry leaders to explore cutting-edge ideas that are shaping the field of documentary film today. The conference includes workshops and panels that cover diverse aspects of the filmmaking process, and culminates with the Big Sky Pitch, an opportunity for filmmakers to pitch works-in-progress to a panel of industry representatives and funders. The festival-conference energy creates a unique and fruitful experience for emerging and award-winning filmmakers alike.
Every year we choose a vibrant conversation evolving in the industry. The workshops and panels for DocShop 2018 will focus on the intersection of film and technology. As filmmakers, our medium is rapidly changing and it is difficult, yet essential, to keep up with technological trends. DocShop 2018 will explore innovative cameras and production equipment, multi-media platforms for distribution, and how to navigate the increasingly prominent world of virtual reality. We will also entertain critical conversation about disruptive ramifications of tech on documentary and implications for the future of this storytelling form. Join us as we push the definition of non-fiction film and discover what lies at its boundaries through exploring the new.
CLICK TO LEARN MORE AND GET INVOLVED WITH DOCSHOP 2018
CALL FOR WORKSHOPS
BSDFF invites the submission of workshop proposals for DocShop 2018. Workshops should emphasize the intersection of film and technology and topics of particular interest to the independent documentary filmmaking community. Submissions open through October 15, 2017.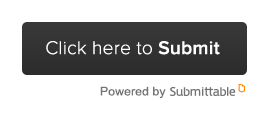 ---