The Big Sky Native Filmmaker Initiative is supported in part by a FilmWatch Grant from the Academy of Motion Picture Arts and Sciences
---
The city of Missoula sits on Salish land, and Montana is home to twelve tribal nations and seven Indian reservations, each with its own culture, language, identity, and history. Uniquely located to elevate Native voices, Big Sky Documentary Film Festival has a long tradition of celebrating Indigenous documentary film, stories from Indian Country and expressions of Indigenous filmmakers.
In 2018, the Big Sky Film Institute proudly introduced the Native Filmmaker Initiative to bring more Indigenous stories to the festival, support and engage the Indigenous media arts community and have a greater impact on community youth. Supported in part by a FilmWatch grant from the Academy of Motion Picture Arts and Sciences, the initiative includes special festival programming, educational outreach, a digital toolkit curated for Native filmmakers, and a fellowship program.
NATIVE FILMMAKER FELLOWSHIP
The 2019 Native Filmmaker Fellowship offering unique access to our network of filmmakers and professional resources, is now open for application. The program is open to Native American, Alaska Native, Hawaiian Native and First Nations of Canada filmmakers. 3-4 fellows will be selected and announced in early December 2018. Fellows will receive travel and accommodations for 5 days during the Big Sky Documentary Film Festival, an All-Access festival pass including entry to screenings, DocShop and special events, and a private seminar led by Indigenous filmmaking industry leaders.
FELLOWSHIP PROGRAM DECK - download to learn more about the fellowship, seminar and benefits of the program.
Application Deadline: Friday, November 9, 2018. Click below to submit!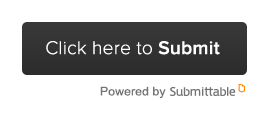 Past Native Filmmaker Fellows:
Left to Right, Leya Hale (Sisseton Wahpeton Dakota/Diné), Alexandra Lazarowich (Cree), Christen Hepuakoa Marquez (Native Hawaiian/Kānaka Maoli), and Colleen Thurston (Choctaw Nation).
NATIVE VOICES PROGRAMMING
Each year, BSDFF screens a selection of impactful documentaries made by and about Indigenous peoples. Our mission is to bring stories from across the globe to our beautiful mountain town, create a vibrant, quality event that gathers our engaged community and expand conversation around ideas that matter. Indigenous stories and storytellers are paramount to this conversation, and the Native Filmmaker Initiative seeks to elevate the role of Indigenous documentary filmmakers, their perspectives and artistic expressions, in this dialogue.
The call for entries is now OPEN, with no entry fees, for documentary films directed or produced by Native American, Alaska Native, Hawaiian Native and First Nations of Canada filmmakers. Submissions may be of any length, form, genre, and subject matter. The deadline for submissions is October 8, 2018 and selections will screen in the Native Voices strand of the 16th annual Big Sky Documentary Film Festival February 15-24, 2019.
Click here to view the Native Strand selections for the 2018 program.
DIGITAL TOOLKIT
To accompany these new programs, BSFI is in the process of curating a digital resource and toolkit where Native filmmakers, storytellers of Native narratives and interested movie-goers can learn more about the history and opportunities in American Indian media. The resource center will feature materials from the National Museum of the American Indian Smithsonian (NMAI), the University of Montana Native American Studies department, and Vision Maker Media, which works with Native producers to develop, produce and distribute educational telecommunications programs for all media including public television and public radio. This digital resource will also include materials on filmmaking and getting work into festivals, to promote and encourage filmmaking as a vocation.
This feature will debut soon. Interested in contributing? Email .(JavaScript must be enabled to view this email address)
EDUCATIONAL OUTREACH
An important part of the Big Sky Film Institute's mission is bringing our global and educational stories to the next generation. Each year during the BSDFF we bring our quality programming into classrooms with our Filmmakers in the Schools program, in which have special in-school screening of age-appropriate documentaries followed by a discussion with the filmmaker. A part of our NFI educational outreach program will be to bring Indigenous content and films from Native American filmmakers into classrooms, giving students the unique opportunity to dive in deeper into the content of the films by voicing questions and talking with the filmmakers themselves.
In partnership with Inspired Classroom, BSFI is working to become a resource for schools to gain access to educational films about American Indian culture and films produced by Native filmmakers. BSFI is acquiring educational content, including films with classroom guides and curricula, and working with educators to bring this content into classrooms across the state of Montana. During the Big Sky Documentary Film Festival, Native filmmakers will be featured in the Filmmakers in the Schools program, sending filmmakers to classrooms in the Missoula area as well as virtually via video conferencing technology, to discuss their films with middle and high-school age students.
---
The Big Sky Native Filmmaker Initiative is supported in part by a FilmWatch Grant from the Academy of Motion Picture Arts and Sciences
---
Additional support provided by: