Native Filmmaker Fellows Application Now Open
The Big Sky Documentary Film Festival has opened applications for the 2018 Native Filmmaker Fellowship program. The fellowship offers four filmmakers the opportunity to attend the Big Sky Documentary Film Festival, DocShop filmmaker's forum, and a private seminar with leaders in the Indigenous filmmaking community and the film industry at large.
The program will be open to American Indian, Alaska Native and Hawaiian Native applicants who are US residents. The selected fellows will receive:
- One All Access pass to BSDFF (February 16-25, 2018) including all screenings, DocShop sessions, VIP events and special performances
- Five nights of accommodations during the festival
- One round trip ticket to Missoula, ground transportation arranged
- A cash stipend for meals and incidentals in Missoula
In addition to attending Big Sky, fellows will automatically qualify to participate in the 4th World Media Lab at the Seattle International Film Festival. Produced by Longhouse Media in partnership with the Seattle International Film Festival, the 4th World Media Lab is a professional development and community-building opportunity for emerging filmmakers. Created to support Native filmmakers by increasing access to classes and equipment, 4th World fellows take part in a 3-day filmmaking intensive during SIFF in Seattle Center. The lab will welcome Big Sky Native Filmmaker fellows to join the 4th World cohort, all expenses paid, for the lab's fourth edition in May 2018.
The Big Sky Fellows program is part of an all-new Native Filmmaker Initiative, supported in part by a FilmWatch grant from the Academy of Motion Picture Arts and Sciences, to bring more Indigenous stories to the festival, support and engage the American Indian media arts community and have a greater impact on community youth.
The Native Filmmaker Fellows application is open now through November 10, 2017. Click below to apply!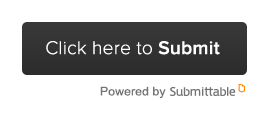 Questions regarding eligibility, the fellows seminar and other program details? Email .(JavaScript must be enabled to view this email address)
________________________________________________